Microsoft Access for Rapid Data Development
For more than twenty years, Microsoft has been offering database management support for businesses using Microsoft Access.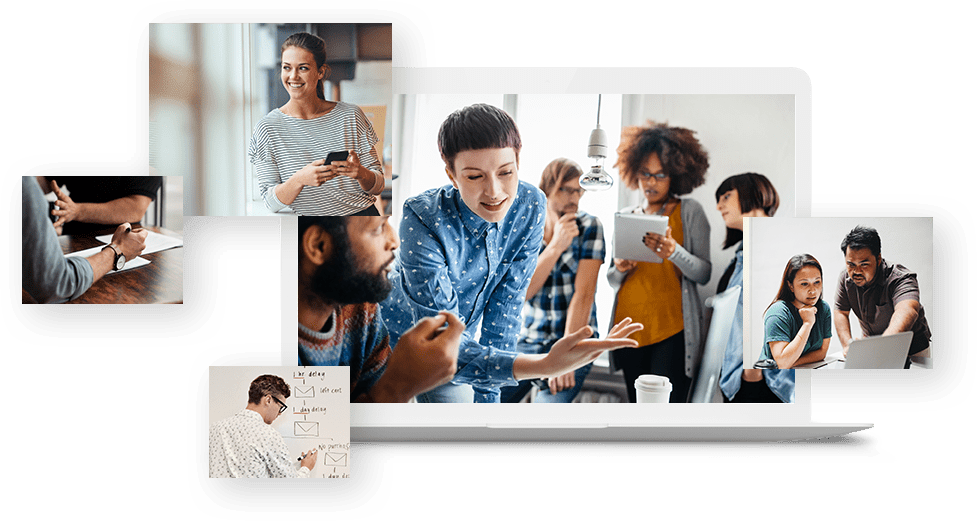 Most users of Microsoft Access have stated that they appreciate its simple, interactive framework. Access equips you to do more. With very little training, employees can navigate through its functionalities and get work done. Professional developers even use Access to build front ends to relational database management systems (RDMS).
Although users enjoy the simple nature of MS Access, some have been discouraged from migrating to the latest versions. They have concerns about using some of the latest features. Access desktop possesses features that are richer and more versatile than most databases available today.
Consider the following examples:
With Access desktop, you can link your external data. Visual Basic for Applications (VBA) is also supported by Access desktop.

You can carry out crosstab queries and other actions.

Complex reports can be generated from multiple databases. 
That notwithstanding, there are limitations associated with continuing to use the older versions of Access. Some of the features and compatibilities are no longer supported in current desktop releases. Microsoft has discontinued support for source code control, Pivot tables, charts, and ADP (Access Data Projects). It also can be quite cumbersome to carry out application updates to the latest versions of Access. As a result, you may be hesitant to begin the process of embracing the latest updates and their accompanying features, but that does not have to be the case. 
With the right help, the possibilities you can enjoy with Access are endless. If you are using any version from 2010 to date, you can collaborate with Office 365 programs. You can also use Access 2010 to create a hybrid workspace that supports both the app model and the Access desktop version.
The 2013 upgrade allows users to create web-based database applications on the web app. You could do this using any of the provided templates, or you can create yours from scratch. 
You will get the most from Microsoft Access by partnering with Phoenix Consultants Group. Our expert developers can help you and your employees by showing you how to use Access forms, create reports, and manage tables so as to design applications that make use of Microsoft's database engines. The beautiful thing with this method is that with the right training, anyone can achieve it with very little or no coding. 
If you are looking at creating unique database applications quickly, then Phoenix Consultants Group can help you customize the templates you would need in order to achieve this. We are always excited to share our unique processes — gathered from decades of hands-on experience — with our clients so that they too can achieve the best of results as they work with Microsoft Access tools.
// Looking for Access Experts?
Ask Us About Rapid Data Development
Access for Rapid Data Development and Business Intelligence Reports
We have business intelligence experts who can help you create Access desktop reports, revamp old reports, or synchronize your reports to any data source, using Visual Basic for Applications. PCG can help you create helpful analytics for power business intelligence reports using Microsoft Access. 
PCG provides both done-with-you services and done-for-you services, depending on clients' preferences. What this means is that if you desire to hire Microsoft Access developers who would carry out and manage the entire process of building and deploying database applications or front ends, we can help you do this. On the other hand, if you simply desire to consult with a team who would walk you through the process, we are right here to guide you or provide Access database training.
When things go south, as they sometimes will, PCG can help you carry out troubleshooting on the management reports, improve the efficiency, or completely migrate the existing reports to a different reporting platform, depending on the need. 
If your staff needs to be trained on how to use the applications, we will be here to help you by means of scheduled meetings online. 
Access Migrations and Integrations
Do you need to map out strategies for a seamless migration to Access from another platform or older versions of Access to the latest version?  This can be quite a daunting task. If not properly managed, you could lose valuable data during the process.
PCG can help you make the migration a smooth one. We will provide useful insights on the feasibility of any migration, whether there is a need to migrate at the time in question, and what the impact would be in terms of value, cost, et cetera so that you can make more informed decisions. 
With our skilled specialists in the development and management of Microsoft Access applications, Phoenix Consultants Group can do more than just advise you. We can help your organization restore failed or poorly developed Access projects. 
Our MS access experts can also help you prioritize projects to channel limited resources to the core areas and realize better results.
You Own Your Source Code
Phoenix Consultants Group ensures that you have 100% access to everything that is yours as it concerns your database — from the programming files to the data, everything. You can have access to them and not have to be forever dependent on PCG to get access to your information or resources. 
As your business continues to evolve and your needs change, you may decide that you want to handle it in-house. If you do, you would be able to seamlessly transfer management to any capable developer. 
By partnering with PCG, you can learn how to build, test, and manage your applications or work with PCG to create an Access Database that is more efficient with your data and more profitable for your business.