Custom Website Development
Quality Custom Websites by Phoenix Consultants Group
In contemporary times, making your presence known online is critical because every business needs effective marketing to become successful. Custom website development can help your business remain competitive in today's world. 
Even before COVID-19, companies realized the importance of having an online presence, which has only increased during the pandemic. Research shows that almost 90% of customers in the U.S search about products on the internet before buying online or from a local store. 
Websites make your company appear more professional, more credible, and more accessible, allowing you to reach new customers and generate more sales.
// Not Sure Where to Start?
We Can Design Your Database!
Importance of an Effective Website
You might want to get a website for your company, but the various options available to you are confusing. For example, sources might provide an ideal off-the-shelf website template for your business, or some green developers might offer to create a website for you at low prices. However, a website that doesn't function as it should could be detrimental to your business in the long run.
Your website will be the first thing any possible customer will encounter. There are only 0.05 seconds to grab the audience's attention, giving them an impressive vibe and converting them into potential customers. So think of the website as an asset and not an expense because it will enhance sales for you over time.
Now you know the importance a website holds for your business and the need to hire a team of developers with extreme expertise and experience in building custom websites for industries worldwide. Searching for credible developing teams that can achieve the best custom website for you is not easy, but you don't have to worry because Phoenix Consultants Group is here to give you the wings you need to fly.
Phoenix Consultants Group is a prestigious website development company designing websites, software solutions, and applications for some of the best enterprises worldwide since 1995. We know that a website is the face of your business and its importance because we have completed 500+ projects and have decades of knowledge and experience to pinpoint the factors that will drive traffic to your website and generate leads for you.
Off-the-Shelf vs. Custom Website Development
Off-the-shelf websites are customizable templates, and you will not be able to do much with them. These templates are created for a broad range of users, so there will be many functions that you will never need, and there will be many features absent that might be essential for your business.
Another challenge will be to appear different from the masses; the templates are available to everyone, and even after customizing them, it will be a big challenge to make your brand stand out. They are very slow and seem cheaper at first glance but cost more as you will have to buy plug-ins and other features gradually. They are very hard to optimize, and users will also find it hard to navigate through your website.
On the contrary, a custom website is unique and specifically built to meet your requirements, offering you zero clutter, lightning-fast speed, unlimited flexibility, and complete control. 
The experts can also boost your website's search engine (SEO) rankings while writing the code. As the website is created keeping your business processes and management software in mind, it can be easily integrated with your company's database and other applications. And lastly, the custom website is very secure as you do not have to buy plug-ins from outside your business that could be exploited by threats.
Why Choose PCG's Developers to Build Your Website
PCG has a vast history of 25+ years working in this field and has developed 500+ solutions for numerous businesses, entrepreneurs, industries, and government institutions. Before starting the company, PCG founder Allison Woolbert worked as a data analyst in United States Air Force. She has been developing applications and software solutions since 1983.
Phoenix Consultants Group has built custom websites for very reputable organizations and has helped them upscale their sales and profits while strengthening their reputation and making the management more effortless.
We have different teams with proficiency in systems, businesses, and statistical analysis to efficiently tackle different types of projects you throw at us. The experts in the company are veterans and have mastered various programming languages to bring you the best possible solutions that no one else can offer you.
Even though we have top-class experts and there are enough reasons for PCG to stand out from the masses, we at PCG think that the developing process is more than just writing code for the client.
The paramount quality that distinguishes PCG from the rest is that we build a trusting relationship with you personally and make you feel comfortable working with us. We gather data about your company processes, your vision, and your short- and long-term goals. We do this to analyze your needs and requirements to build a website that can resonate with you and give you the boost you have been looking for.
What Types of Custom Websites does PCG Develop?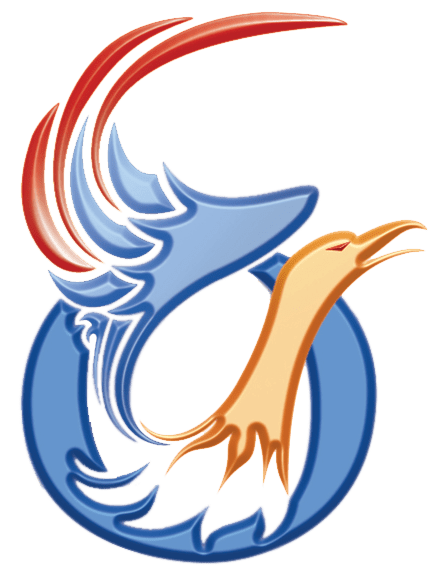 The websites created by PCG are optimized for the search engines, making you appear on top in Yahoo and Google search rankings. SEO optimization can help you locate a targeted audience quickly and increases the website traffic for you.
PCG can develop custom websites according to your requirements. For example, if you want a website on content management systems, PCG can build the websites using Joomla or WordPress and host them.
Similarly, for people who want a data-driven website, we can build them using the .NET platform. With data-driven websites, the data can be updated quickly by the administrators and can be displayed to the user instantly. These types of websites require a username ID and password for the user to sign in; Amazon is an example of a data-driven website.
But PCG's specialty is developing cloud-based applications. These web applications are very secure. They use cloud-based hosting, meaning that all their data is stored on the cloud server and can be accessed from anywhere on your mobile or computer, making them very safe from cyberattacks.
PCG not only creates cloud-based web applications and data-driven websites, but we also provide very secure hosting using private SQL Server on our premises, providing a haven to you and your users.
Following are several examples of our completed web application projects:
Non-Profit Volunteer Management Software: A non-profit organization approached PCG to write a package to manage and control the volunteers and supplies for them.
Hazard Tracking Systems & Other Customized Tracking Software: PCG created a solution for a company to monitor and track the misuse of pesticides.
Custom Inventory Management: Another client asked us to craft an outstanding solution to track and administer radio sales and inventory.
Website Functionality for the Oil & Gas Industry: We created a vast program to manage fuel distribution to 80 stations and more than 20 thousand vehicles.
Small Business Website Solutions: We designed a website for Luthier, who was a guitar manufacturing specialist. The website had a portal to sell different components of guitar and fixtures that are used to design guitars or other custom instruments.
E-Commerce Websites: A well-renowned bait and fishing tackle shop from New Jersey wanted a website that would attract the attention of all bass fishermen. We created an outstanding website that has a beautiful interface and could sell all their products.
All the web applications and software solutions were created in the cloud or ASP.NET and were hosted and managed on our secure private servers.
Phoenix Consultants Group is a veteran in developing solutions for complex problems and can help you enhance your sales and profits. Your website is the face of your business and a vital part that needs special care and attention. 
So make the right choice and contact PCG today for custom website development that includes all the unique features your business requires.