Enterprise Resource Planning
Enterprise Resource Planning (ERP)
Day-to-day operations within a firm are usually carried out in a sequence of repeated actions, and these actions can better achieve their results if they are automated.  To this end, the use of Enterprise Resource Planning (ERP) software is one of the advantages of technology that many business owners will benefit from adopting.
Businesses that embrace modern technology can simplify and optimize their workflows and daily processes.
// Not Sure Where to Start?
We Can Help Plan Your Data
What is Enterprise Resource Planning?
Enterprise Resource Planning refers to the proper planning and management of resources and assets of an organization to allow for more effective use in achieving organizational goals.
For better conceptualization, ERP is a business software that allows for effective integration of the company's processes and resources (such as points of sale, transport and delivery, finance, human resources, etc.) utilized by both small and large businesses to achieve better organizational results. It is worthy of note that during the development of every Enterprise Resource Planning (ERP) software package, the firm's unique nature and functions are carefully considered and that the solution is tailored for the specific operations.
For example, a lightweight or partial ERP software can be the best solution for small- or medium-sized companies as it allows for easy arrangements of data and information for the company. On the other hand, a more sophisticated ERP solution will be custom-made to suit the operations of the big firms.
The general passage of information from a person or place to another place is usually determined by the level and ability of either party to keep to the terms of secrecy. ERP software solutions usually come with a lot of information sharing and data presentation by a company to the programmers.  Therefore, it is appropriate to be very careful about the firm you select and their understanding of the process you need to employ to handle your ERP software development.
It is possible to search for such services online and get a number of "professional" experts promising to provide the best services in the aspect of Enterprise Resource Planning. Of course, some are legitimate software developers, but the risk of data exposure needs to be considered.  Managers and decision-makers in companies must ensure that the only people allowed to develop such software are trusted agencies with a proven track record of always delivering on their promises and testimonials.
This is exactly what Phoenix Consultants Group can do for you. We protect your data and ensure that the processes and resources involved in the management and running of your business are always managed discretely.
Engaging with Our Technology Consultants for ERP Software Development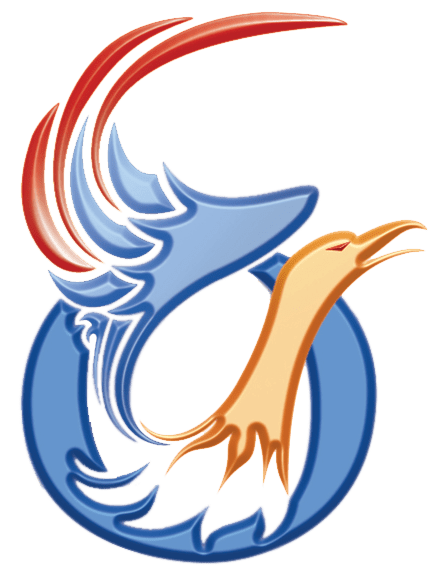 Phoenix Consultants Group is an IT solutions firm with vast experience in the provision of IT solutions in Enterprise Resource Planning to growing a well-established company or a new company that desires to implement an ERP system for greater profitability.
At PCG, we engage in ERP software development for companies in different sectors of the economy and any type of business venture. In one instance, a print house firm contracted for an ERP solution.  The project implemented well and is still running after 10+ years, and the testimony has been positive from the very beginning.
Our company offers you an ERP development team in many industries.  When we start our collaboration, we hold meetings with your organization's non-technical and technical staff to clearly understand your business processes and requirements to analyze complex company information, processes and systems, and then prepare detailed documentation on project implementation. 
Afterward, our well-versed ERP developers will create an ERP system according to your organization's needs, resolve functionality issues, work on databases, test software, hold technical meetings, and provide regular communication.
We have served many sectors, including the manufacturing, inventory, marketing sales, distribution, financial and accounting, business intelligence, and analytics industries and more.
Our advanced custom ERP software development resources include ERP development consultants, ERP software developers, customization, support and maintenance of system, and system enhancement.
Phoenix Consultants Group works to align a client's interests in an ERP system with a fully functional and cost-effective custom solution.  Our development team can bring our experience into analyzing, designing, developing, and deploying your ERP process and requirements.
All software systems and methods expire and reach a point where updating is required in order to keep systems from becoming obsolete, or worse, crashing. This is a major reason why upgrades are necessary as you utilize the software.
To this end, your ERP software needs to meet the newer standards and be upgraded to perform the important tasks for consistent and efficient business functioning.  At PCG we explain where the changes are needed, suggest the recommended options and enhancements, and propose the best solution  for your organization.
When we design, develop and deliver your system, we will install it to your satisfaction and train your team in its full use and functionality.  Your firm will enjoy the rich benefits of utilizing a custom ERP solution knowing Phoenix Consultant Group is always and readily available.
Given the many benefits Enterprise Resource Planning (ERP) provides and the quality of Phoenix Consultants Group's services, if you recognize ways in which your organization's effectiveness can be improved, take the next step today and reach out to explore how your process can be improved.
There are likely unique technological solutions for your business to optimize workflow, increase time management, remove lags and delays in processing, and accelerate the decision-making process for improved functionality and profitability.
Phoenix Consultants Group will take the initiative and develop a custom ERP software package for your usage and bring about better management, productivity, and profitability for your business.