Structured Project Methodology – Consistent Quality Performance
Leveraging our proven project methodology, Phoenix Consultants Group provides customers the best value from project planning through start-up.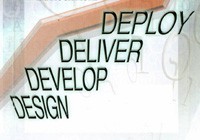 Planning and Development
Phoenix Consultants Group Project Methodology is based on the concept of "plan to work and work to plan." PCG works to achieve good communication with clients throughout all phases of a project, with an emphasis on gathering as much information as we can from the beginning about your process and how it relates to your business activity model. We strongly recommend interviewing all the groups and individuals that will be influenced by the result of our design efforts. This list typically includes end users, system operators, engineers, managers, IT personnel, and maintenance personnel. The better we understand your needs, the better prepared we are to successfully complete the project.
Design, Development and Testing
Once the necessary information has been gathered and documented into a detailed description (or Functional Specification for complex projects), Phoenix sets to work on the design and development. Documentation and extensive testing are an integral part of this phase to ensure that the design meets all your needs, as well as accounting for any unforeseen complications and/or conflicts.
Implementation and Support
Beta Evaluation Testing is the key to any project managed by Phoenix Consultants Group. During the BET stage, Phoenix invites the customer to our facility to participate in a simulation and validation of the software system before it is installed at the site. As a client, this is the first real opportunity to validate that Phoenix provided what was stated in the functional specification and reduces surprises onsite. Simulation saves time and money during start-up and ensures that your system will function effectively. We also use this opportunity to do some preliminary operator training and perform any "fine-tuning" prior to software delivery.
Once the system is tested, simulated and approved by the client, it is time to integrate the system onsite. Many factors can influence start-up, and this is where all the up-front information gathering, continuous documentation and exhaustive testing truly pays big dividends. Phoenix's early preparation and prior testing procedures mitigate problems and eliminate costly, time-consuming system errors.
As a provider of professional services, we understand that our reputation must be earned. Once installed, Phoenix Consultants Group stands behind its work by offering warranty and customer support for 6 months as part of our contracts. All work performed by Phoenix Consultants Group is guaranteed to meet the needs outlined in the original project scope and detailed description.